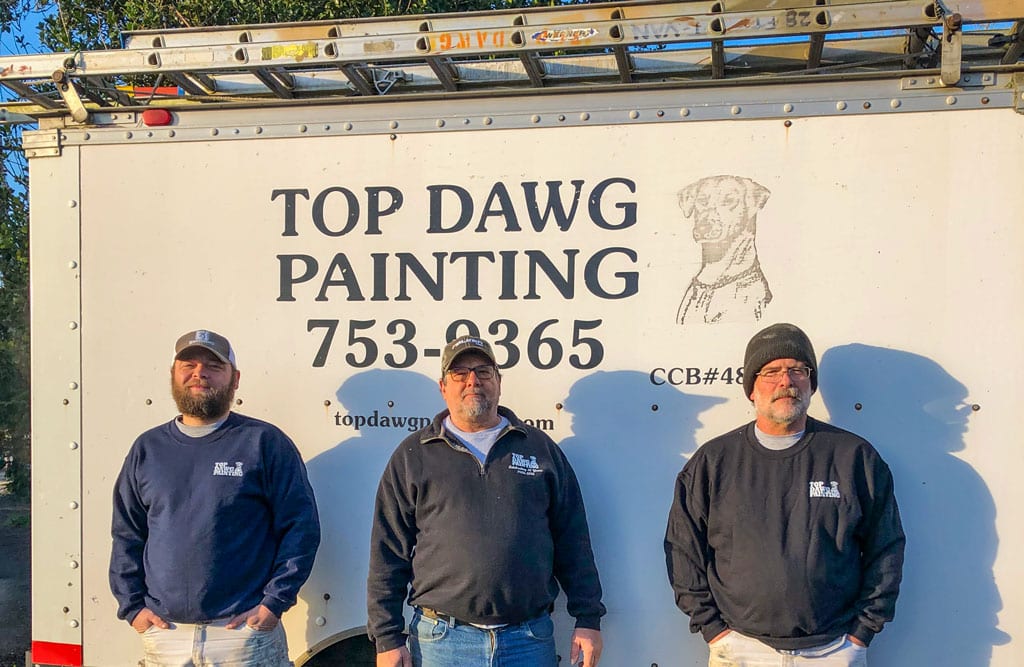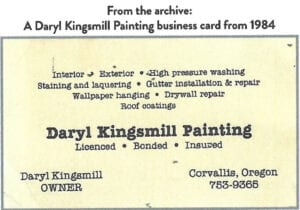 Top Dawg Painting was started by Daryl Kingsmill as Daryl Kingsmill Painting in 1984 in Corvallis as a 1-man crew, doing just about everything possible to stay busy. About 1.5 years later the name was changed to the current name, Top Dawg Painting. We are very proud to have been a part of this community for 35 continuous years. Through the years we have grown and prospered right along with Corvallis. We have always based our business model on top quality work and are a family-oriented business.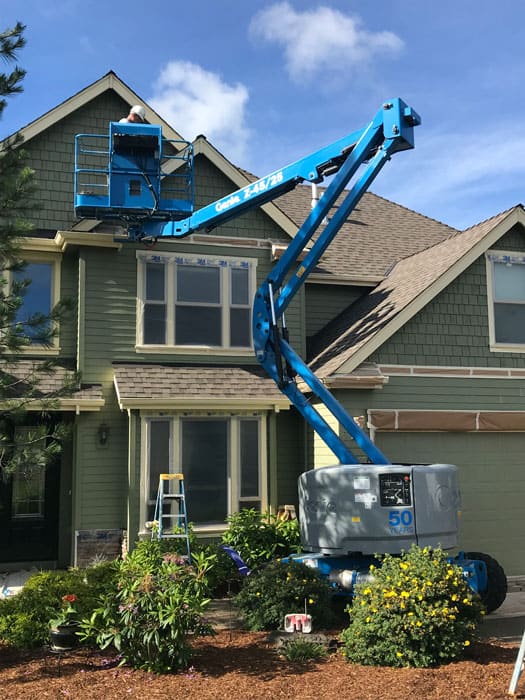 One of our proudest accomplishments is giving back to local organizations including Boys and Girls Club, Corvallis High School, Crescent Valley High School, Philomath High School, Corvallis Little League, JBO Baseball, Benton County Fairgrounds, 4-H, Heartland Humane Society, Corvallis Gazette-Times, American Legion Baseball, and plenty more! Our employees have been a big part of our success. Our #1 Foreman, Terry Seufert, has worked for Top Dawg for 28 years. Foreman #2, Jeff Thomsen, has been with us for 15 years.
We have painted thousands of homes over the years; most of our work is repeat customers and friends. We are always looking for new customers that want a good and long lasting job on their projects. If you see our vans or our crews on a jobsite, give a wave or a honk, we will surely return the gesture. We look forward to many years ahead as our kids are becoming more involved in the business. If you have an exterior or interior painting project coming up in the future and are looking for a quality long lasting job, give us a call at 541-753-9365 or contact us via email. We will be happy to answer any questions, give advice and or a detailed proposal for your particular project.
Sincerely,
Daryl Kingsmill
President, Top Dawg Painting, Inc