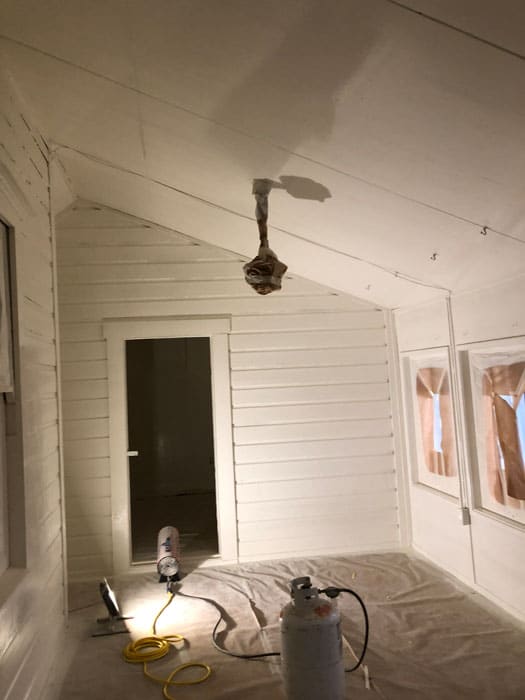 At Top Dawg Painting we pride ourselves in our professional manor. We always show up on time. We never show up at your home without calling and scheduling a time before hand. We are neat and clean and courteous. We have journeymen level painters and we will even make friends with the family dawg. Our painters have been with us for many years, in fact, the same crews have been working together for multiple years. This fact is comforting when you are allowing workman in to your home. Having multiple employees allows us to get work done in a very timely manner, so you can get back to your life.
We always clean up after ourselves, haul away garbage and keep you informed of a work schedule, so you know exactly what is going on.
Our prices are very competitive with other companies and are the best value for the high-quality work we perform for you.
We start all interior painting jobs by taping off or covering all areas to be kept clean of paint. We do not get a drop of paint anywhere it is not supposed to be.
We are experienced in working around customers and can also paint interiors of business at night or on weekends.
We ask that you remove pictures from walls and move small items out of the painting area. We will move large furniture and put it back after painting. All furniture left in the painting area will be covered with clean, clear plastic off of a fresh roll. We can remove pictures and all items and return them after painting. Please make these arraignments at the time of the bid.
We provide sample colors before starting your project if desired. This will help in determining if a surface will require multiple coats, as this affects pricing. In general, interior surfaces do not benefit from multiple coats as do exteriors. So providing a sample before we start can determine if 2 coats may be needed. This may be necessary if changing colors.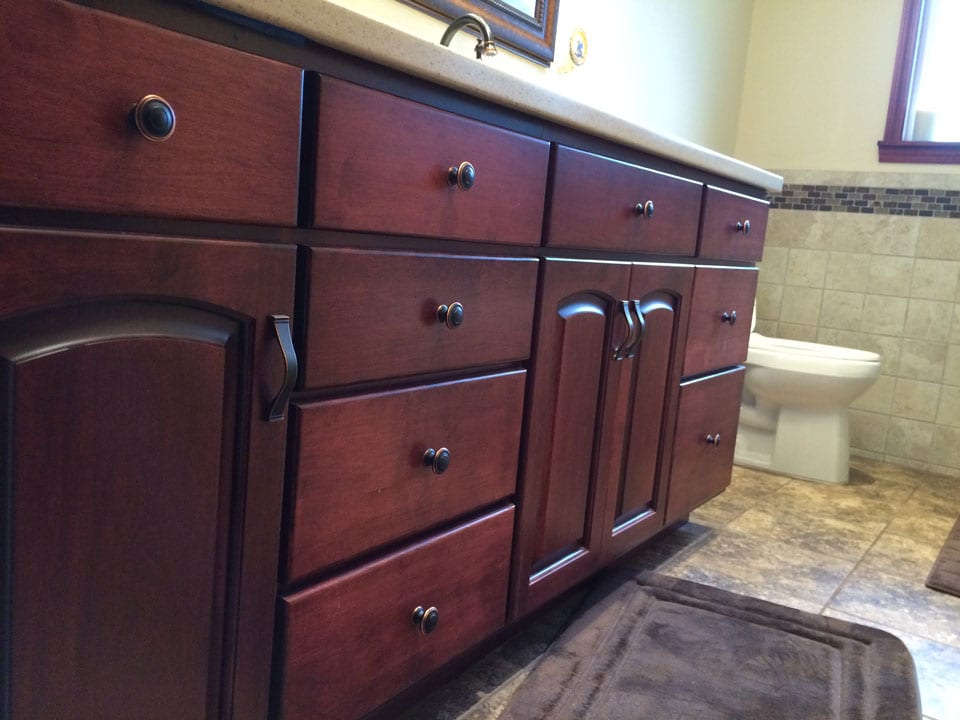 Daryl has been in the painting business for over 40 years, he has great deal of experience in helping choose colors. He will meet with you, get to know you and get a feel for what you like. He also has had decorating classes.
We will remove nails from walls, patch holes to match existing wall texture. Then apply a primer coat to any water stains and shoe marks.
We apply 1 to 2 coats of paint as desired to walls and ceilings the same or different colors. Keep in mind that if we are painting ceilings a different color than the walls, it will cost more due to increased time painting a clean line between walls and ceiling, using different colors and more paint.
We can paint trim to make make it look like a factory finish. We use the highest-quality latex urethane semi-gloss enamel on the market today. This product actually has oil modifiers in it that make it as hard or harder than the traditional oil paints of the past with no odor and under 50 micrograms of VOC – making it GREEN certified! The thing to remember is that it takes longer for this paint to cure than traditional oil-based paints, but the effect on the environment is huge. There is no paint thinner to deal with and no VOCs in the atmosphere.
Priming is a very important part of the painting process. If painting bare wood or over an old, oil-based finish, priming is necessary or the finish coat will not adhere properly. This takes more time and an additional cost, but is a required step for a long-term durable finish coat. We only use the highest-quality latex primers on the market today.
We sand all trim surfaces and clean them free of sanding dust before applying finish coats. We are able to paint all kinds of trim surfaces from kitchen cabinets, doors, frames and window frames, to baseboards and more.
Upgrading your kitchen cabinets can be as simple as re-painting or priming and painting natural wood cabinets and adding new hinges and handles. We have completed more than 200 kitchen cabinet painting projects in Corvallis alone, so give us a call to see how we can transform your kitchen!
We also remove wallpaper. We have a commercial wallpaper steamer that that in some cases is the only way to remove the wallpaper. We can then prepare and texture walls and/or ceilings. We do drywall and plaster repairs and patching.
At Top Dawg we are environmentally sensitive. We use environmentally friendly products, low VOC, no VOC (VOC stands for Volatile Organic Compounds) for those who may have a sensitivity to paint smells. These green products are very high quality. If we use paint thinners or other chemicals, they are always recycled at a waste recycling plant. We have been doing this for many years. Chemicals are never poured out on the ground. Old paint is saved and donated or recycled.
We believe, if you do your research, you will see that Top Dawg Painting stands above the rest. Make an appointment for an estimate and you will be hearing from me or receiving a written estimate in the next few days.