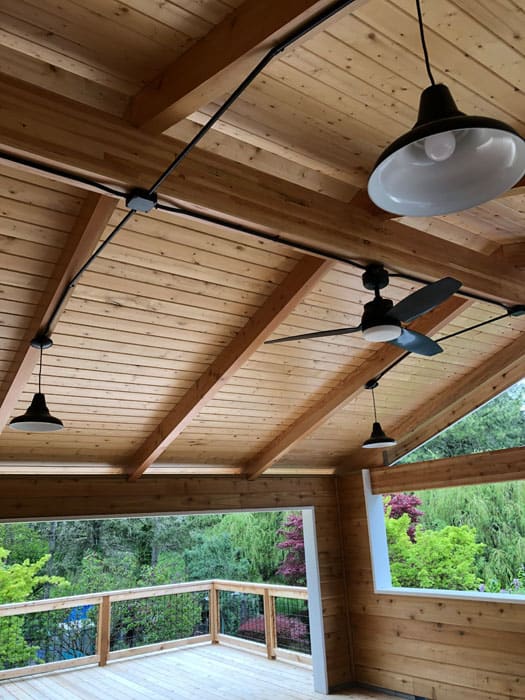 Each project starts with a free estimate and a detailed written proposal. We provide color consultation and will provide sample colors (see the Exterior Painting page for details). This will help in choosing colors. We provide labled touch up paint for each color at the end of the job.
We have never:
Had a judgement against our company
Been fined by the contractors' board
Had to go to court over any of our jobs
We have been in continuous good standing with the Contractors' Board since opening our business in 1986. Our business license number is 48038. When checking out a contractor to have work done for you, keep in mind the lower the contractor's license number, the longer they have been in business.
We will at times require a down payment before the start of work with new customers or customers out of state. When the job is completed, inspected and you are satisfied, we will then send you a final bill. If you are not happy, we will make you happy. We guarantee your satisfaction within reason.
When you contract work with Top Dawg you can expect a 15-20 year life of the exterior paint coating (decks and railings are exposed to more severe weather and don't last as long).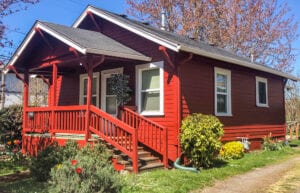 Our employees are all legal American citizens. We pay all payroll taxes and workman's compensation insurance on all of our workers. No under the table payroll. This is important. If a worker gets hurt on your property (falls off of a roof or off of a ladder for example) and the company is paying them cash, you could be held liable and be sued. This will not happen with Top Dawg. We have one million dollars of liability insurance coverage on all of our projects.
We appreciate you keeping this in mind when deciding on your painting contractor as this adds to our expenses and may be why our price is a little more money.
At Top Dawg our level of service is unmatched:
(Click on the service below for details.)
Each exterior painting job starts with a complete exterior pressure washing. We treat all surfaces with a bleach solution to neutralize all mold and mildew.…
We have many different methods for removing wallpaper, from scoring and jell removal to using our commercial steamer. Each wallpaper removal project is different and…
Daryl, Terry and Jeff are certified in lead based paint renovation: We provide lead based paint removal, disposal and encapsulation before painting exterior or interior…
Top Dawg can fill cracks, holes and gouges in walls an ceilings. We can spot texture patches areas to match the existing texture. Contact us…
Top Dawg applies wall texture to one or many walls in your home or addition. We can match the existing texture. Keep in mind all…
In western Oregon, we have some of the harshest weather for decks and railings. Water sits on the decks for a good part of the…
At Top Dawg we take pride in our caulking services. Caulking can be that ingredient that makes your painting job last for much longer. Included…
We have many years experience meeting with realtors, homeowners about things that will increase the curb appeal or first impression of a potential buyer. For…
Sanding scraped and peeling areas is a key step in a long-term painting job. We always sand any scraped or peeling areas to feather edges…