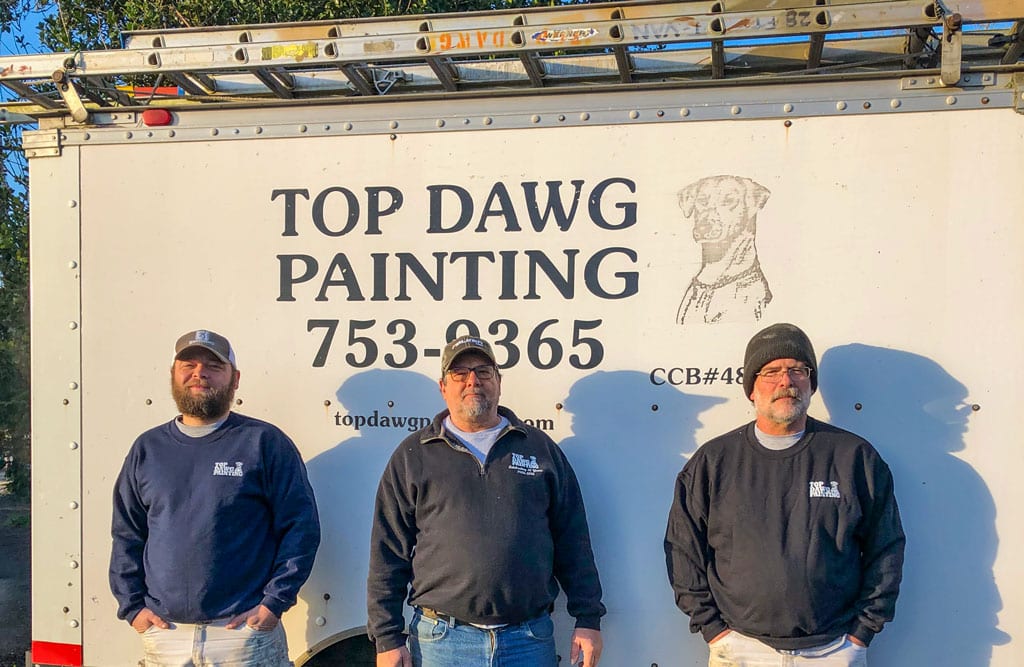 Top Dawg Painting has been Corvallis' premiere painting company since 1986. We have successfully painted hundreds of homes in Corvallis and the surrounding areas. We do residential and commercial work, specializing in exterior and interior repaints. We are experts in the correct application of many different choices of materials on your home, office or commercial building.
We are a family oriented company, we live in our community, are actively involved in community projects in Corvallis, Albany and Philomath. We support our local schools, Habitat for Humanity and the Boys and Girls clubs. We donate paint to Corvallis school district every year, donate time and money to sports organizations and schools. Our business model is built upon honesty, integrity and customer service.
We value the environment. Top Dawg is one of the industry leaders in environmentally friendly, sustainable products and the applications of them. We use low V.O.C. paints (volatile organic compounds) and no V.O.C. paints. These products are in high demand, very high-quality and are the paints of the future here today. All paint thinners and chemicals are always collected and recycled through federally approved recycling companies. In fact we have been doing so for about 2 decades. Even though it costs more to recycle old chemicals than to buy them, you can see at Top Dawg we really care about the environment.
At Top Dawg we have only certified journeymen level painters with one painter's helper hired during the summer season. Terry, our foreman has been with Top Dawg for over 25 years!
We look forward to making you one of our many happy customers.
– Daryl Kingsmill, President of Top Dawg Painting