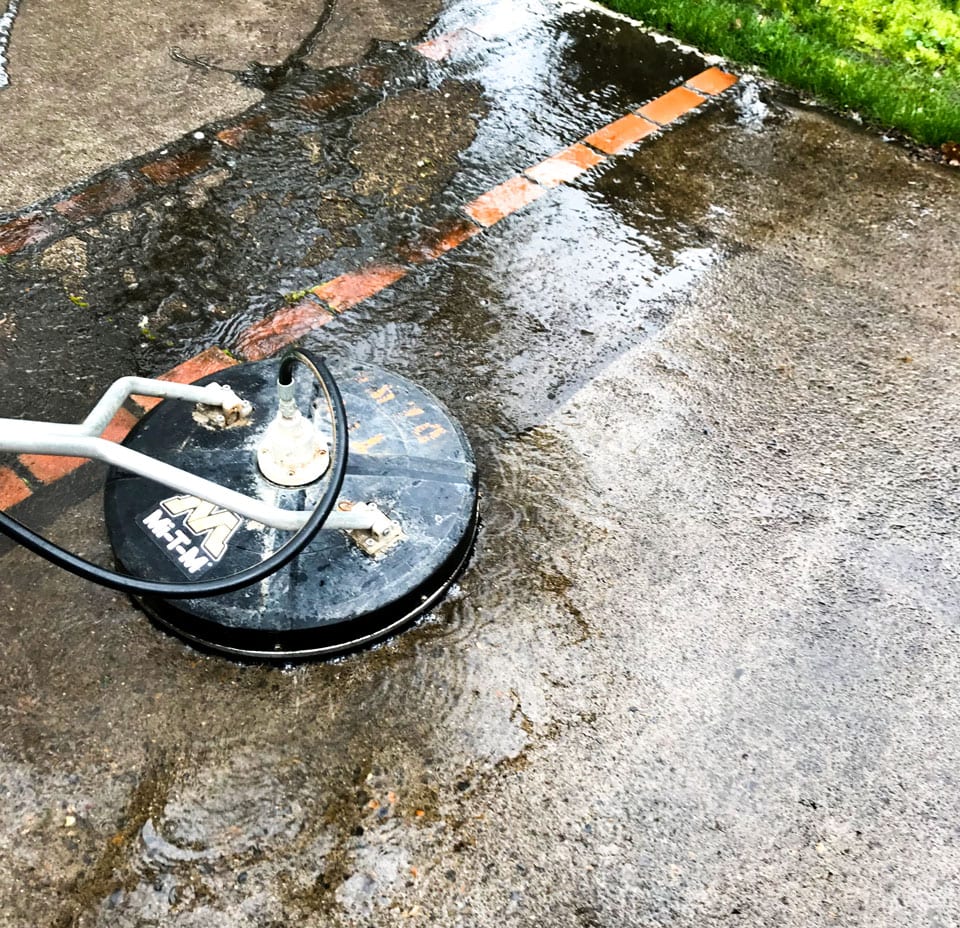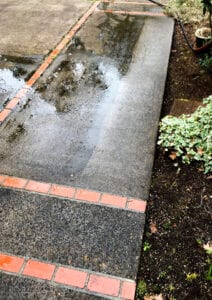 We pressure clean concrete walks, driveways, porches, and retaining walls back to new looking concrete.
We have a hot water pressure washer that heats the water to 240°. This deep-cleans with amazing efficiency. It's like the difference between washing your dishes with hot water instead of cold.
Top Dawg has a cleaning attachment for their pressure washers that cleans concrete back to new-looking. It resembles a lawn mower and contains debris as it cleans. It is also extremely fast therefore saving you money.